+86-150 0011 0506
+86-21-33738120
Room 2015, No. 28, Yuanwen Road,
Minhang District, Shanghai.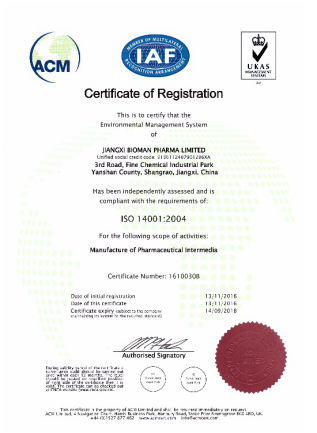 The related laws are strictly executed and Bioman has already set up EHS system to guard against and control for environment pollution and safety, to promote healthy development of company and employees. Bioamn was passed ISO14001 environmental system authentication in 2016.
Copyright(C)2017,Shanghai Bioman Pharma Limited All Rights Reserved. Supported by ChemNet ChinaChemNet Toocle Copyright Notice 沪ICP备10036793号


沪公网安备 31011702005828号